Dr. Peter Williams
B.D.S., DIP. PCD ,(RCSI) I C.C.I., C.C.F.O., IDC REGISTRATION NO.: 92/13
Principal Dentist
Dr. Peter Willliams, did his graduation from India in the year 2004. Since then he has been practicing Dentistry for more than 17 years. He did his certificate course in Fixed Orthodontics and Implant Dentistry during the years 2010 and 2011. He gained his Irish Registration in 2013 and Diploma of Primary Care Dentistry from the Royal College of Surgeons, Ireland in 2016. Dr. Williams is currently doing a Post Graduate Diploma in Implant Dentistry. He has an excellent skill in Cosmetic Dentistry and Smile Designing. Dr. Williams is a member of the Irish Dental Association and European Association of OsseoIntergration. He is married and is a proud father of two boys, Johan and Jaden. Dr. Williams enjoys spending time with his family, cycling and table tennis.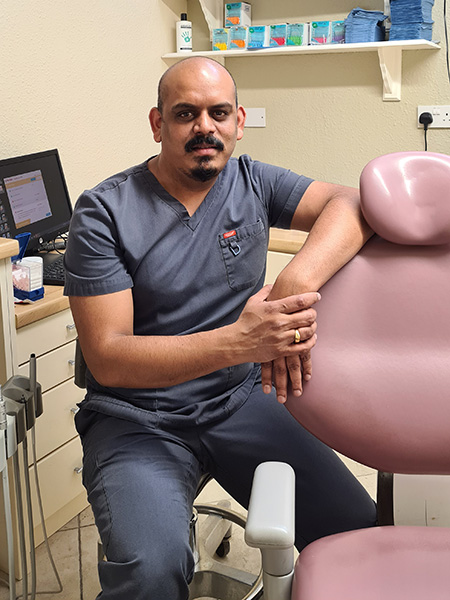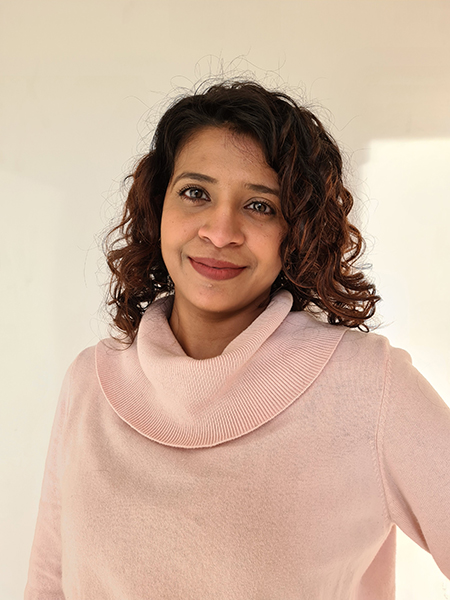 Dr. Suganya Balakrishnan
Practice Manager
Dr. Suganya Balakrishnan, is the delegation Manager of the Practice and oversees the administrative and business side of the Practice. She is currently pursuing Professional Diploma course in Clinical Leadership, in Royal College of Surgeons in Ireland. She is a decision maker, business planner, problem solver and Team Leader. She enjoys going for a long walks, travelling and a foodie.
Louise Kelly
Dental Hygienist
Louise qualified in 2017 with first class honours from University Cork College. Spending five years in Australia, Louise gained invaluable experience in several dental fields. She provides an empathetic, friendly and professional dental hygiene care to each patient. She will help each patient to improve and maintain their oral health with her passion for dental hygiene. Louise enjoys walking, baking and travelling.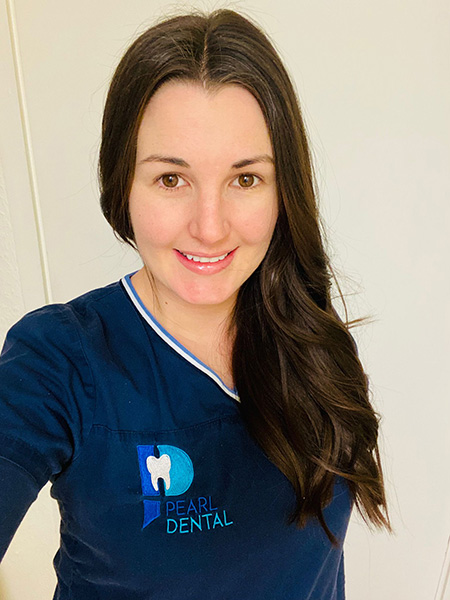 Katerina Aniskin
Trainee Dental Nurse
Katerina has been working as a Dental Nurse for the last five years and is currently enrolled in the Dental Nursing course in Trinity Dental College. She is caring, friendly and reassuring.